Masters Series 02: Eileen
EILEEN is the second collection within our Masters' series, paying homage to some of the most enigmatic and rousing design icons of the 20th century.
A pioneer of the Modern Movement in architecture, Eileen Gray (August 9th, 1978 – October 31st, 1976) was an Anglo-Irish architect renowned for her work as a lacquer artist and furniture designer who developed an opulent, luxuriant take on geometric forms and unusual materials. Trained by Japanese lacquer master, Seizo Sugawara, Gray created glossy screens that fused Japanese craftsmanship with the abstract geometric principles of the Dutch art movement De Stijl. An enthusiast of Art Deco style, the 1920's saw Gray develop pieces in chrome, one of the first designers to do so. Over the course of her career Gray worked closely with many notable figures of the modern movement such as Le Corbusier and J.J.P Oud and after finding success as a furniture designer, turned her hand to architecture creating the iconic E-1027, a seaside villa near Monaco.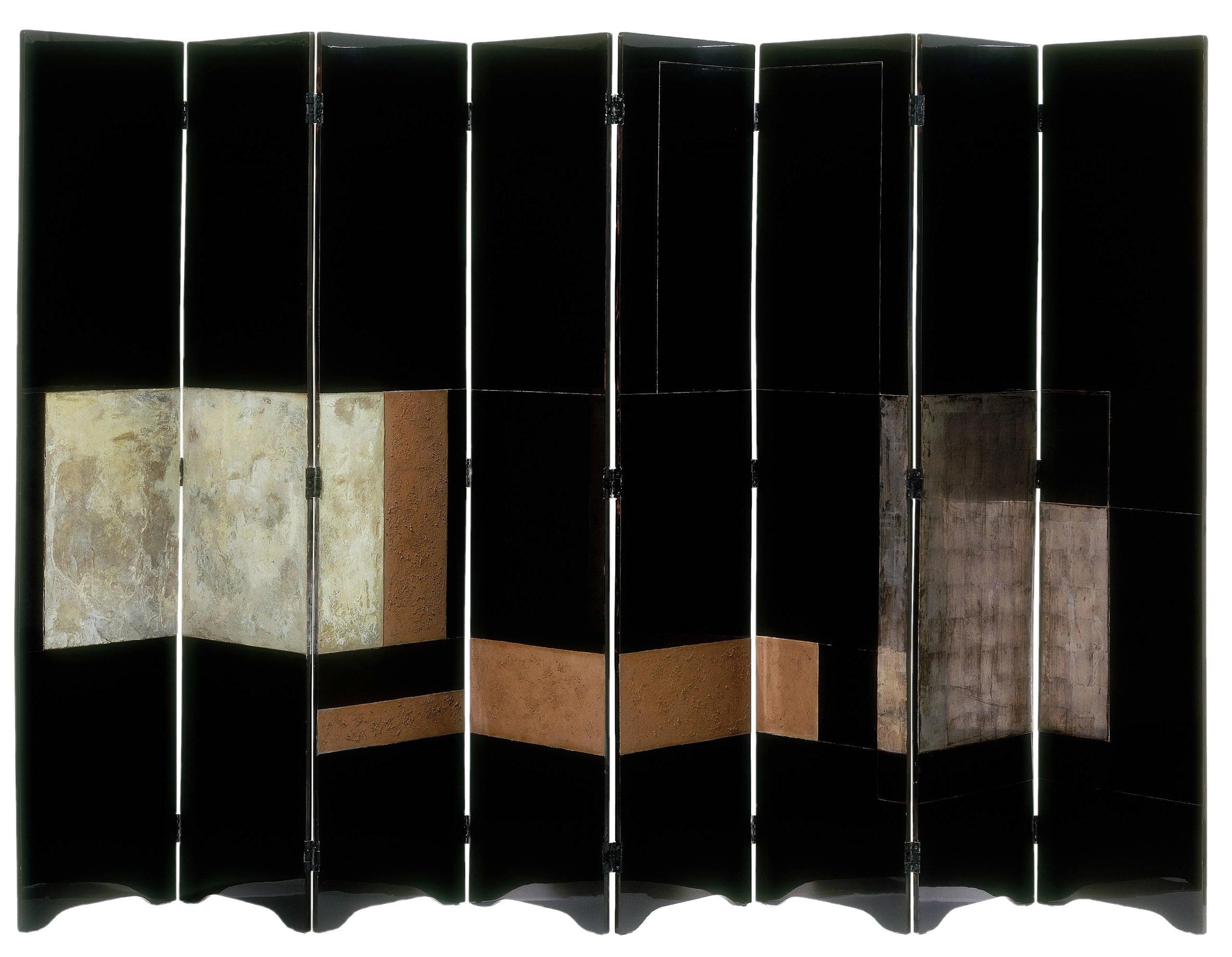 Lacquer & gold leaf room screen by Eileen Gray,
circa 1923